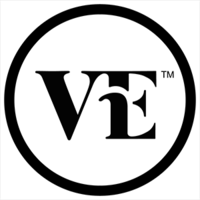 Previous business day's close price
Details
This ETF tracks global companies primarily involved in the metal and mineral extraction industries, via the EMIX Global Mining Constrained Weights index. The index is market capitalisation weighted, free float adjusted and covers both Emerging and Developed Markets.
This ETF reinvests income.

Ticker: GIGB
ISIN: IE00BDFBTQ78
Key information
ETF Breakdown







Franco‑Nevada Corporation



Fortescue Metals Group Ltd

Wheaton Precious Metals Corp

First Quantum Minerals Ltd.


Sumitomo Metal Mining Co. Ltd.
Northern Star Resources Ltd




Southern Copper Corporation


Lynas Rare Earths Limited
Yankuang Energy Group Company Limited
Sibanye Stillwater Limited
Impala Platinum Holdings Ltd


Merdeka Copper Gold Tbk PT
Osisko Gold Royalties Ltd
Harmony Gold Mining Co Ltd
Aluminum Corporation Of China Limited.
Compañía de Minas Buenaventura

Zhaojin Mining Industry Co., Ltd.
Sandfire Resources Limited
Anglo American Platinum Limited


Northam Platinum Holdings Limited
Mitsui Mining and Smelting Company Limited
Labrador Iron Ore Royalty Corp
First Majestic Silver Corporation
Dundee Precious Metals Inc.
Gold Road Resources Limited

Shougang Fushan Resources Group Limited
Huawei Nickel Industry Co Ltd
African Rainbow Minerals Ltd.
Coronado Global Resources Inc.
China Nonferrous Mining Corporation Limited
Silver Lake Resources Ltd
West African Resources Limited
Jastrzebska Spolka Weglowa S.A.

Vulcan Energy Resources Ltd

Jinchuan Group International Resources Co. Ltd
No holdings found.
Please try a different search.
Why InvestEngine
Unbeatable value
Build your own portfolio commission free or leave it to our experts for just 0.25%.
Zero ISA/account charges.
Full cost details (ETF costs apply)
Choice of 500+ ETFs
Low cost, diversified, index‑tracking of stock markets, bonds and commodities.
View our ETF range
Actionable insights
Know exactly which companies, sectors and regions are in your portfolio.
Powerful automation
Grow your wealth the easy way with automated investing features
Easy diversification
Fractional investing lets you put as little as £1 in any ETF.
DIY or Managed
Build and manage your own portfolio or leave it to us.