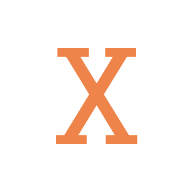 Xtrackers S&P Europe ex UK
Previous business day's close price
Details
This ETF tracks European shares in developed markets excluding the UK, via the S&P Europe ex UK index. This ETF distributes income.

Ticker: XUEK
ISIN: IE00BGV5VM45
Full Name: Xtrackers S&P Europe ex UK UCITS ETF
Key information
ETF Breakdown



LVMH Moet Hennessy Louis Vuitton











Zurich Insurance Group AG Ltd



Compagnie financiere Richemont SA










Banco Bilbao Vizcaya Argentaria.



Industria De Diseno Textil SA



Fiat Chrysler Automobiles NV








Compagnie de Saint‑Gobain S.A.


Koninklijke Ahold Delhaize N.V.





Flutter Entertainment Plc




Assicurazioni Generali SPA
Compagnie Generale des Etablissements Michelin SCA









Evolution Gaming Group AB (publ)

Veolia Environnement S.A.



Universal Music Group N.V.






Kuehne und Nagel International


Telefonaktiebolaget L M Ericsson





EDP‑Energias DE Portugal S.A.










Chocoladefabriken Lindt&Sprungli AG.













Fresenius Medical Care AG&Co. KGaA



Mediobanca ‑ Banca Di Credito Finanziario Spa


Porsche Automobil Holding SE
Metso Outotec Corporation












Sartorius Stedim Biotech S.A.



Jeronimo Martins ‑ S.G.P.S., S.A.



Dr Ing Hc F Porsche Ag Pref


Bayerische Motoren Werke AG






Naturgy Energy Group S.A.


Recordati Industria Chimica e Farmaceutica SpA




Swedish Orphan Biovitrum AB



Infrastructure Wireless Italiana S.p.A.



















Gjensidige Forsikring ASA
L E Lundbergforetagen AB (publ)






Raiffeisen Bank International AG


L` Occitane International S.A.
Shurgard Self Storage Ltd
UnipolSai Assicurazioni SpA
Vienna Insurance Group AG Wiener Versicherung Gruppe



Skandinaviska Enskilda Banken
No holdings found.
Please try a different search.
Why InvestEngine
Unbeatable value
Build your own portfolio commission free or leave it to our experts for just 0.25%.
Zero ISA/account charges.
Full cost details (ETF costs apply)
Choice of 500+ ETFs
Low cost, diversified, index‑tracking of stock markets, bonds and commodities.
View our ETF range
Actionable insights
Know exactly which companies, sectors and regions are in your portfolio.
Powerful automation
Grow your wealth the easy way with automated investing features
Easy diversification
Fractional investing lets you put as little as £1 in any ETF.
DIY or Managed
Build and manage your own portfolio or leave it to us.