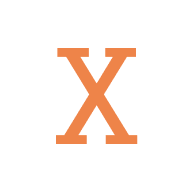 Previous business day's close price
Details
This ETF tracks Australian companies, via the S&P/ASX 200 index. This ETF distributes income.

Ticker: XAUS
ISIN: LU0328474803
Full Name: Xtrackers S&P ASX 200 UCITS ETF
Key information
ETF Breakdown


Commonwealth Bank of Australia

National Australia Bank Limited
Australia and New Zealand Banking Group Ltd


Woodside Energy Group Ltd




Fortescue Metals Group Ltd


James Hardie Industries plc



Insurance Australia Group Limited
Northern Star Resources Ltd









Treasury Wine Estates Limited
Washington H. Soul Pattinson and Company Limited


Endeavour Australia Holdings Pty Ltd

Lynas Rare Earths Limited
Cleanaway Company Limited

Bendigo and Adelaide Bank Ltd

Seven Group Holdings Limited

Domino`s Pizza Enterprises Ltd
Flight Centre Travel Group Limited
Fisher&Paykel Healthcare Corporation Limited
Nine Entertainment Co. Holdings Limited
Sandfire Resources Limited
Telix Pharmaceuticals Limited
Premier Investments Limited
Harvey Norman Holdings Ltd

Eagers Automotive Limited

Region Group Stapled Units Ltd


Charter Hall Long WALE REIT.
Corporate Travel Management Limited

Viva Energy Australia Group Pty Ltd

Deterra Royalties Limited

Super Retail Group Limited
Gold Road Resources Limited

Auckland International Airport

Lifestyle Communities Limited

Huawei Nickel Industry Co Ltd

Ventia Services Group Lld
Ingenia Communities Group
Pinnacle Investment Management Group Limited
United Malt Group Limited
Coronado Global Resources Inc.
Costa Group Holdings Limited
Magellan Financial Group Limited
Star Entertainment Group Ltd
Event Hospitality and Entertainment Limited


Spark New Zealand Limited
Fletcher Building Limited
Domain Holdings Australia Ltd
Charter Hall Social Infrastructure REIT

Silver Lake Resources Ltd
West African Resources Limited
Growthpoint Properties Australia
Link Administration Holdings Limited
Abacus Storage King Units Ltd
No holdings found.
Please try a different search.
Why InvestEngine
Unbeatable value
Build your own portfolio commission free or leave it to our experts for just 0.25%.
Zero ISA/account charges.
Full cost details (ETF costs apply)
Choice of 500+ ETFs
Low cost, diversified, index‑tracking of stock markets, bonds and commodities.
View our ETF range
Actionable insights
Know exactly which companies, sectors and regions are in your portfolio.
Powerful automation
Grow your wealth the easy way with automated investing features
Easy diversification
Fractional investing lets you put as little as £1 in any ETF.
DIY or Managed
Build and manage your own portfolio or leave it to us.